TIDES, Tide Charts and Tables
TIDES, since 2004. For extended access without ads register and select a subscription option. Ideal for guides, planners, documenting, hosts printing for their guests reference
(beach, marina, park, hotel).

West Coast.
Alaska, California, Oregon, Hawaii, Washington
East Coast.
Connecticut, Delaware, Florida, Georgia, Maine, Maryland, Massachusetts, New Hampshire, New Jersey, New York, North Carolina, Pennsylvania, Rhode Island, South Carolina, Virginia, Washington D.C.
Gulf Coast.
Alabama, Florida, Louisiana, Mississippi, Texas
Other.
Puerto Rico, Pacific Islands,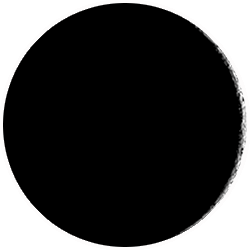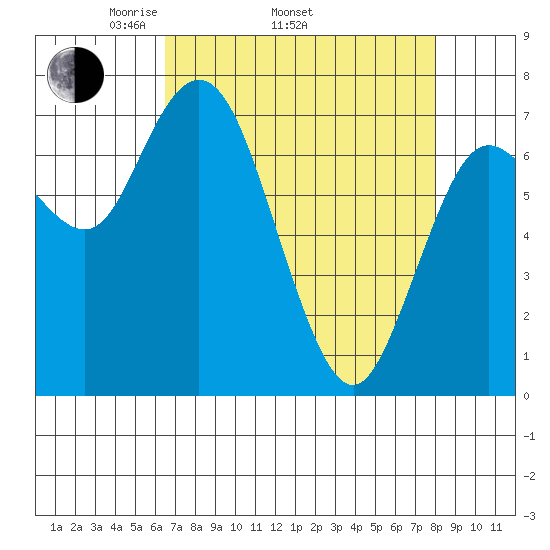 The station pages are formatted for print. Print a clean 8.5x11" tides calendar including your message and contact for your wall, counter or billboard.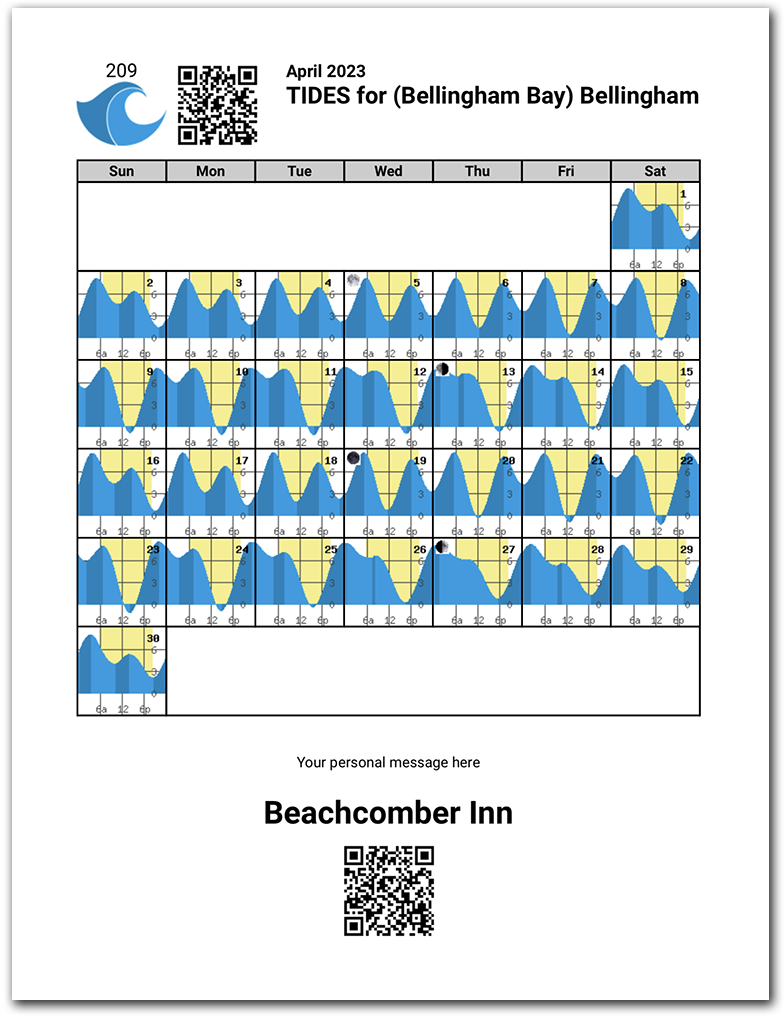 Tides for digital signage.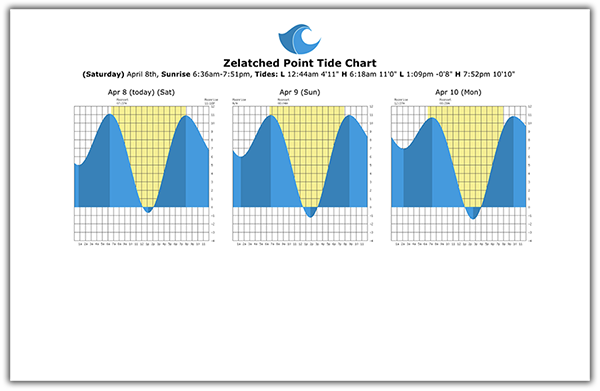 Tides, by Mt Si Media